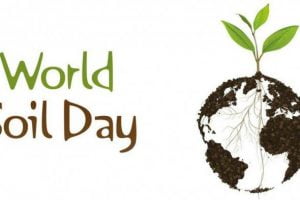 In commemoration of World Land Day, December  5,  2020, the Center for Agricultural Land Resources (BBSDLP) conducted a series of activities with the theme "Keep soil alive, protect soil biodiversity". The Head...
Read more »
Is there any effect of Covid-19 on Indonesia's food security? If the panic continues, food imports are hampered, economic growth is stagnant, the price of needs are increasingly rising which results in...
Read more »
Towards food self-sufficiency and food security, Indonesia's natural resource resilience index – including the maintenance of agricultural land – is very weak. In 2017, The Economist – a world food security rating...
Read more »