In 2009 the Government of Indonesia and the Parliament has passed Law No. 41/2009 about Protection of Sustainable Food Agriculture Land. This law is intended to restrain the conversion of productive agricultural...
Read more »
Towards food self-sufficiency and food security, Indonesia's natural resource resilience index – including the maintenance of agricultural land – is very weak. In 2017, The Economist – a world food security rating...
Read more »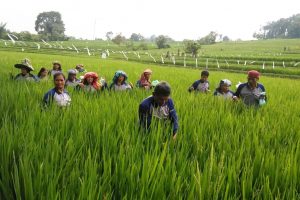 The Effectiveness of Farmer Field School in Dissemination of Innovation: The Case of Orchids Farmers in Tangerang Banten and the Onion Farmers in Brebes Central Java One of the problems of dissemination...
Read more »